We provide LED Phototherapy rental services for jaundice babies. Imported phototherapy that meets the European standard of quality, is safe and has no adverse effect on the baby's skin.
Please call HomeTherapyy.com to inquire if available in your area: 012-3404007 or 016-3404626
LED PHOTOTHERAPY (double sided ) Rental Services
✅ Delivery of Phototherapy Equipment to Home
✅ Phototherapy Equipment using LED Lights. The advantage of the non-heated LED lamps is that the baby will be under the lamp for a long time without any side effects compared to the hot FLORESEN lamp.

✅ TOP & BOTTOM LIGHT where the baby's entire body is exposed to blue light. Babies do not need to be diverted to get the maximum effect
✅ The size of the equipment is COMPACT and portable.
✅ The latest technology from Europe and is now widely used in hospitals in Malaysia and abroad.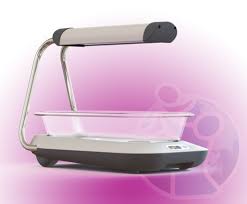 For Details Pls Call : 012-3404007 or 0163404626
website : www.hometherapyy.com
FB : https://m.facebook.com/phototherapyy/
Call Now : 012-3404007 or 016-3404626